Hoge tempreture en kwaliteit Tungsten Kroezen is de belangrijkste producten van ons bedrijf. Hoge tempreture en kwaliteit Tungsten Kroezen wordt op grote schaal gebruikt in industriële, eapecially gebruikt in de single crystal oven en vacuüm oven. Het materiaal van hoge tempreture en kwaliteit Tungsten Kroezen behoort tot vuurvaste metalen, en hoge tempreture en kwaliteit Tungsten Kroezen h als hoog smeltpunt. zodat de functie van Hoge tempreture en kwaliteit Tungsten Kroezen is bestand tegen hoge temperaturen.
Productinformatie
---
Product Name

Tungsten Crucibles

Grade

W1, W2

Purity

W≥99.95%

Maximum applied

temperature environment

2400℃

Specifications

According to customer drawings or samples for processing

Origin

China, Shannxi, Baoji
Chemische eigenschappen
---
Element

Content

Inpurity Content (Max)%

Pb

0.0001

Bi

0.0001

Sn

0.0001

Sb

0.001

As

0.001

Fe

0.005

Ni

0.001

Al

0.001

Si

0.001

Ca

0.001

Mg

0.001

Mo

0.010

P

0.001

C

0.005

O

0.003

N

0.003
Toepassing
---
Omdat het smeltpunt van wolfraam zo hoog is als 3410 ℃, wordt de wolfraam-smeltkroes in grote mate gebruikt in saffierkristalgroeimachine, kwartsglas smeltoven, zeldzame aarde smeltoven en andere industriële oven kerncontainer, het gebruik van de werk temperatuur van het milieu In het algemeen meer dan 2000 ° C. Voornamelijk voor saffier kristalgroeioven, hoge zuiverheid, hoge dichtheid, geen binnenste kraak, grootte nauwkeurige, lichte en schone binnen- en buitenmuur, zoals eigenschappen van wolfraamkruis succesvolheid van kristal kristal kristalgroeiproces Haal het kristallijmpotlood af en speel een sleutelrol. Tungsten-smeltkroes of voering is geschikt voor elektronenbundelverdamping, kan de verdampingssnelheid van bijbehorende materialen effectief verbeteren. Wij kunnen verschillende maten van wolfraamvoering aanbieden.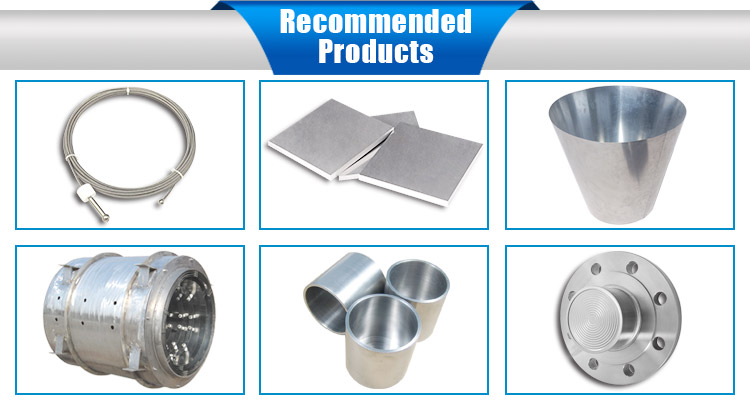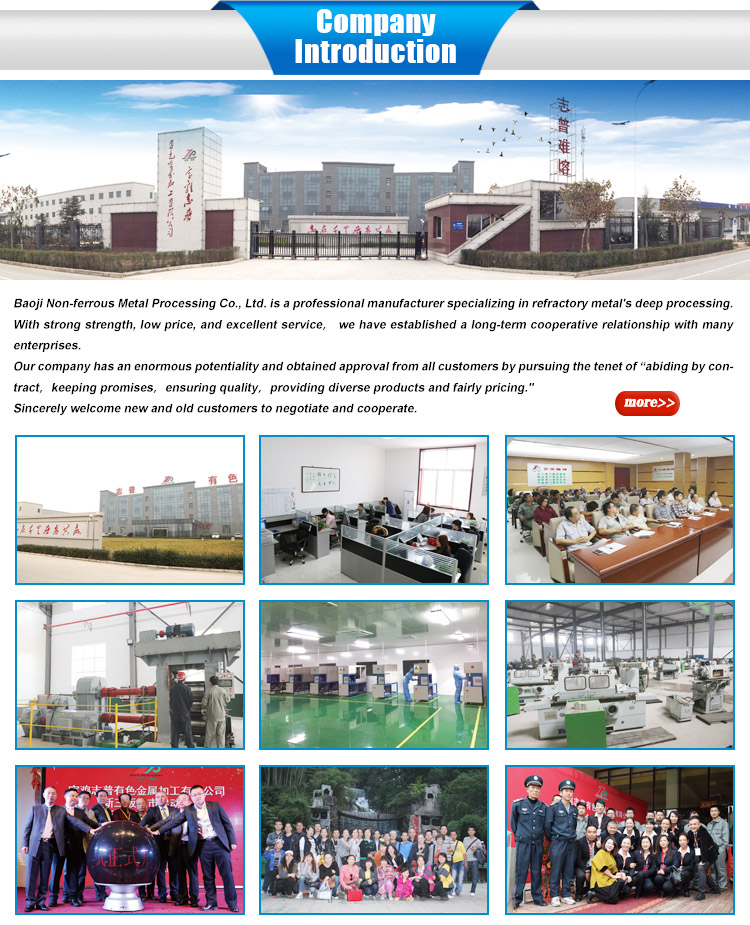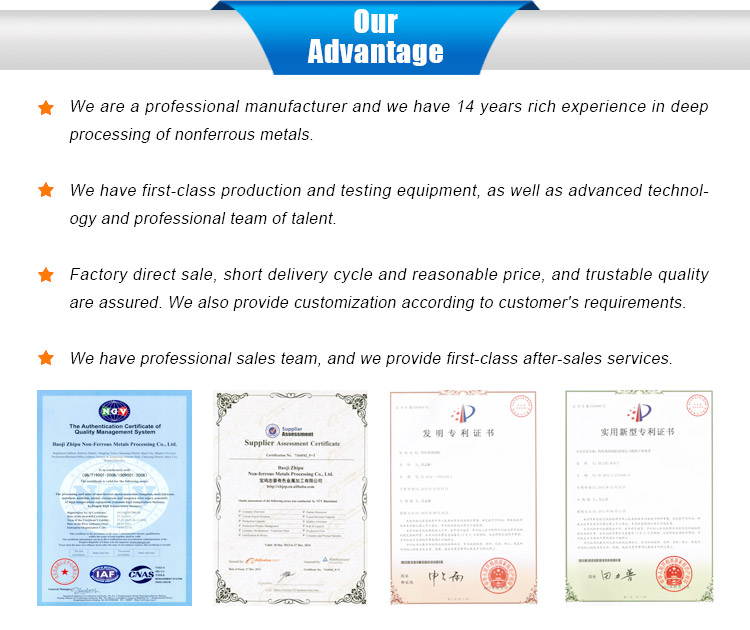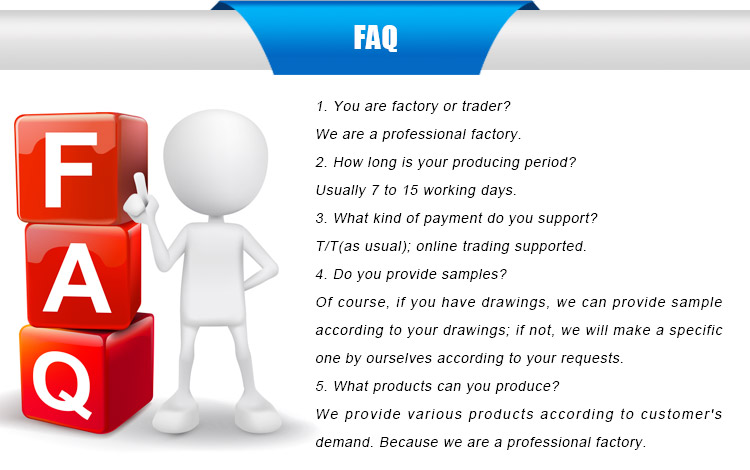 Product Categorie : Andere producten